Copyright © 1998 Specialized Systems Consultants, Inc.
For information regarding copying and distribution of this material see the Copying License.
---
Table of Contents
February 1998 Issue #25
---
The Answer Guy, by James T. Dennis
Book Review: A Practical Guide to Linux, by Bernard Doyle
Bourne/Bash: Shell Programming Introduction, by Rick Dearman
Clueless at the Prompt, by Mike List
Confessions of a Former VMS Junkie, by Russell C. Pavlicek
EMACSulation, by Eric Marsden
Gathering Usage Stats, by Randy Appleton
The Graphics Muse, by Michael J. Hammel
Hylafax, by Dani Pardo
Linux Compared to Other Operating Systems, by Elof Soerensen
Linux Ports, by Ross Linder
Linux and Windows95, by Leonardo Lopes
New Release Reviews, by Larry Ayers
A Simple Internet Dialer for Linux, by Martin Vermeer
Secure Public Access Internet Workstations, by Steven Singer
The Software World--It's a Changin', by Phil Hughes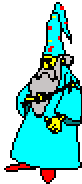 The Answer Guy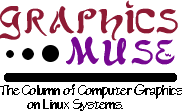 The Weekend Mechanic will return.
---
TWDT 1 (text)
TWDT 2 (HTML)
are files containing the entire issue: one in text format, one in HTML. They are provided strictly as a way to save the contents as one file for later printing in the format of your choice; there is no guarantee of working links in the HTML version.
---
Got any great ideas for improvements! Send your comments, criticisms, suggestions and ideas.
---
This page written and maintained by the Editor of Linux Gazette, gazette@linuxgazette.net